Welcome to Suncoast Home Finders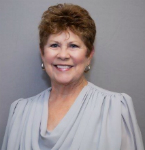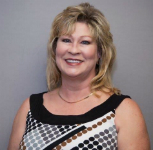 Thank you for visiting the premier resource for all real estate information and services in the Apollo Beach, Sun City Center and surrounding areas.
We are a Mother/Daughter team and have over 20 + years combined experience in real estate. We have a proven level of expertise and are the #1 TEAM with multi-million dollar sales/listings in our office. And unlike some local REALTORS®, we work full-time in real estate, so the amount of time we spend everyday working in the real estate field makes us very knowledgeable.
We are also quite a lot of fun. Professional? Yes. Stuffy? Absolutely not! Our laugh and smile will make your home selling experience or home buying experience not just something to endure, but something to enjoy. You're sure to feel comfortable with our personable, casual way of relating to people! You are not just another client to us.....You're a friend we want to help.
Why not register and this will allow you to save specific listings, searches or property info and you can come back later and review your selections. Please sign up to be notified when new listings come on the market meeting your criteria. This site will only allow a couple of free searches before requiring you to register. Your registration is for our eyes only and will not be submitted to any 3rd party sources. Also your registration will allow us to keep in contact with you. If you do not wish contact please just place that in the notes in the registration signup. If you would like an information booklet on Sun City Center, Fl or any of the other Retirement communities surrounding Sun City Center, please sign up with a "valid" phone number and email address along with your mailing address or send us a direct email. Any bogus phone numbers or email addresses will not be considered.Thanks!